In album:

TLC Pet Boarding | (954)295-5050
"If you are a loving pet parent or pet guardian who's main priority is to provide your pet(s) a safe environment where they are free to play and roam and it is a calm and stress free facility with a home setting. If you have a rescued pet and they are afraid of shelters or kennels, loud noises, thunder or simply does not do well staying in Kennels. If your pet is loved and spoiled like they are a family member and you want your pet to get the same love and attention while you are gone.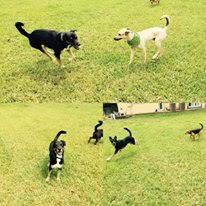 We provide Dog Boarding services with a cage-free environment which includes spacious indoor/outdoor areas.
Reacties
Reactie toevoegen
Log in om een reactie te plaatsen!